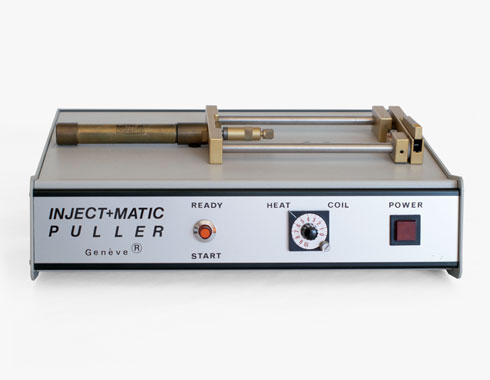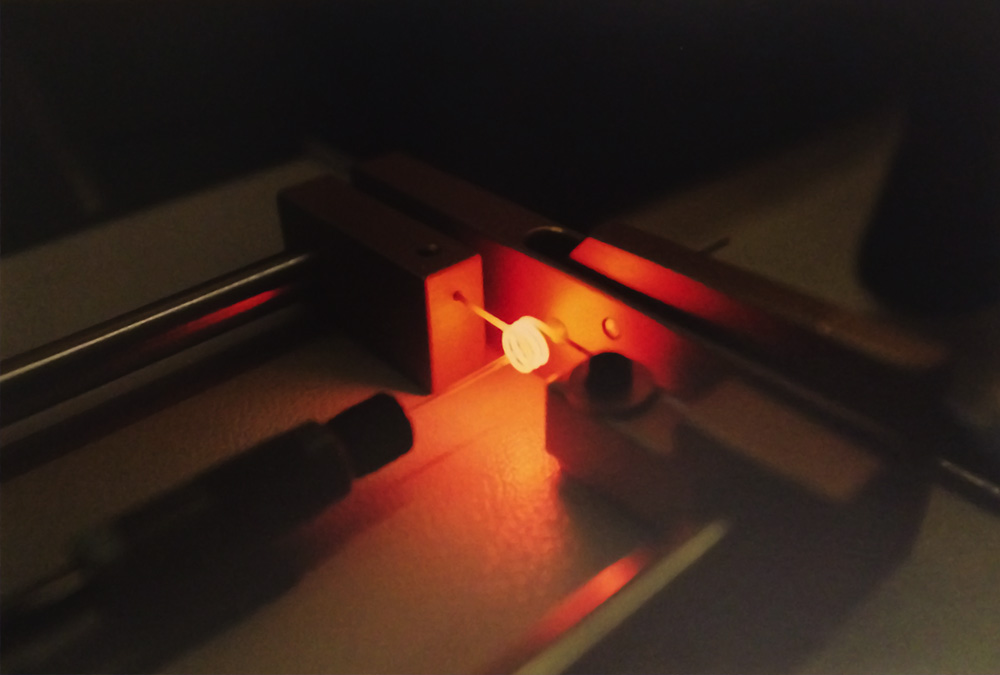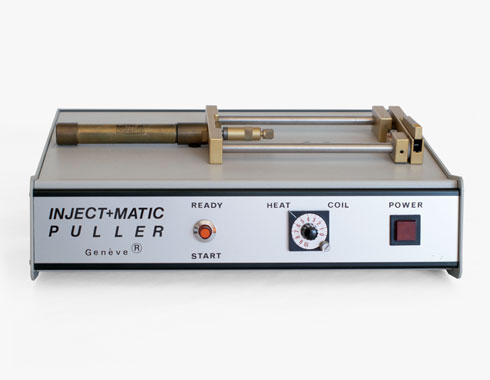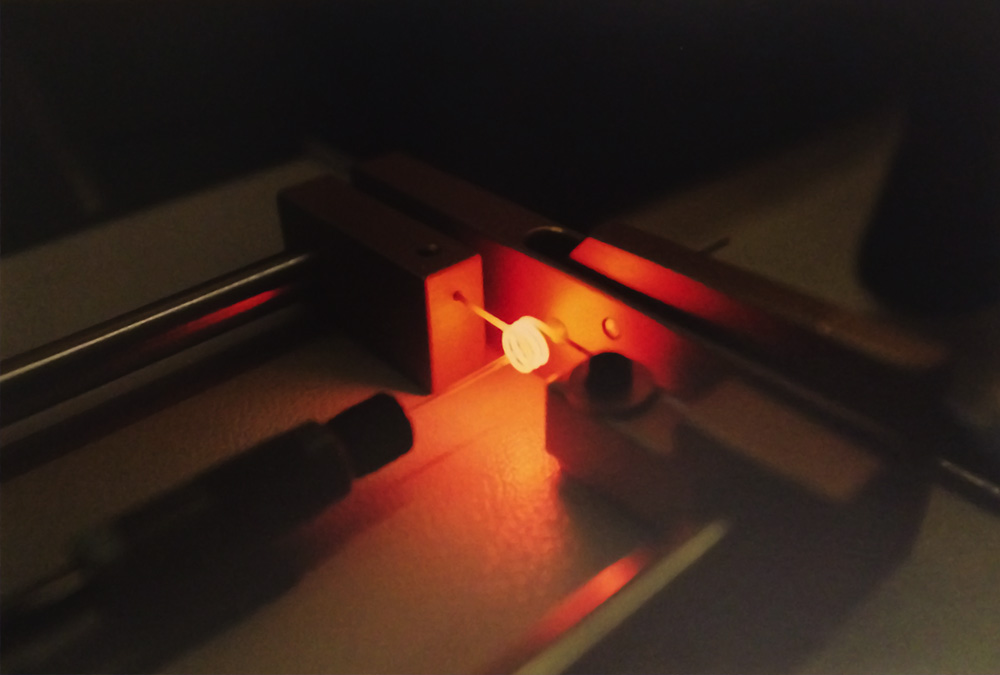 The INJECT+MATIC Puller produces sterile microinjection tips (1-10 microns diameter) from any type of glass capillaries. The glass tips are used to transfer a soluble material (DNA, RNA, proteins or any other biological substance) into oocytes, cells, larva or embryos for transgenic work.
Read more
Accessories for sale:
The INJECT+MATIC Puller is the only instrument to use a pneumatic pulling system that ensures the regularity of the glass tubing or capillary flow.
The INJECT+MATIC Puller uses an electronically assisted heater coil temperature to manufacture reproducible tips, either for microinjection or as holding tool.
The INJECT+MATIC Puller was designed to complement the use of the INJECT + MATIC microinjector. Its ingenious screw-clamp system permits a convenient introduction of the glass capillary.
Structure in metal.
Measurements: width 300mm | height 70mm | depth: 250mm.
Price: 4944CHF. Our prices are in Swiss franc; we can establish a quotation on request in any currency, including transportation costs.
Terms of sale: Indicative prices subject to change without notice. Freight&Handling Charges are not included.