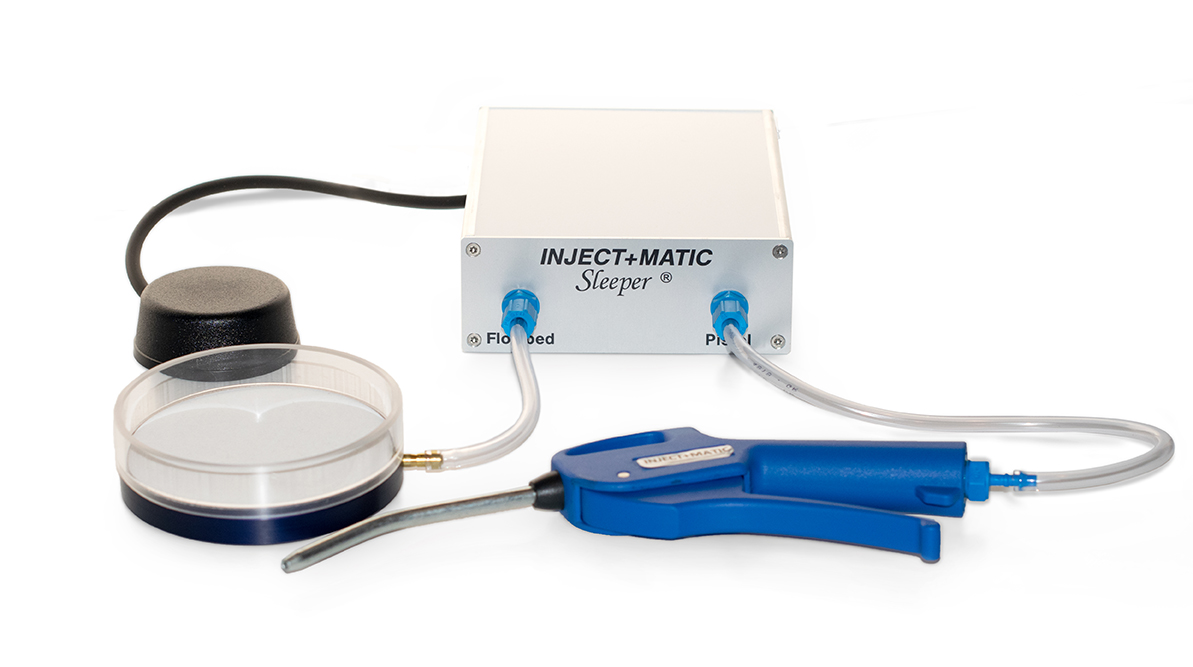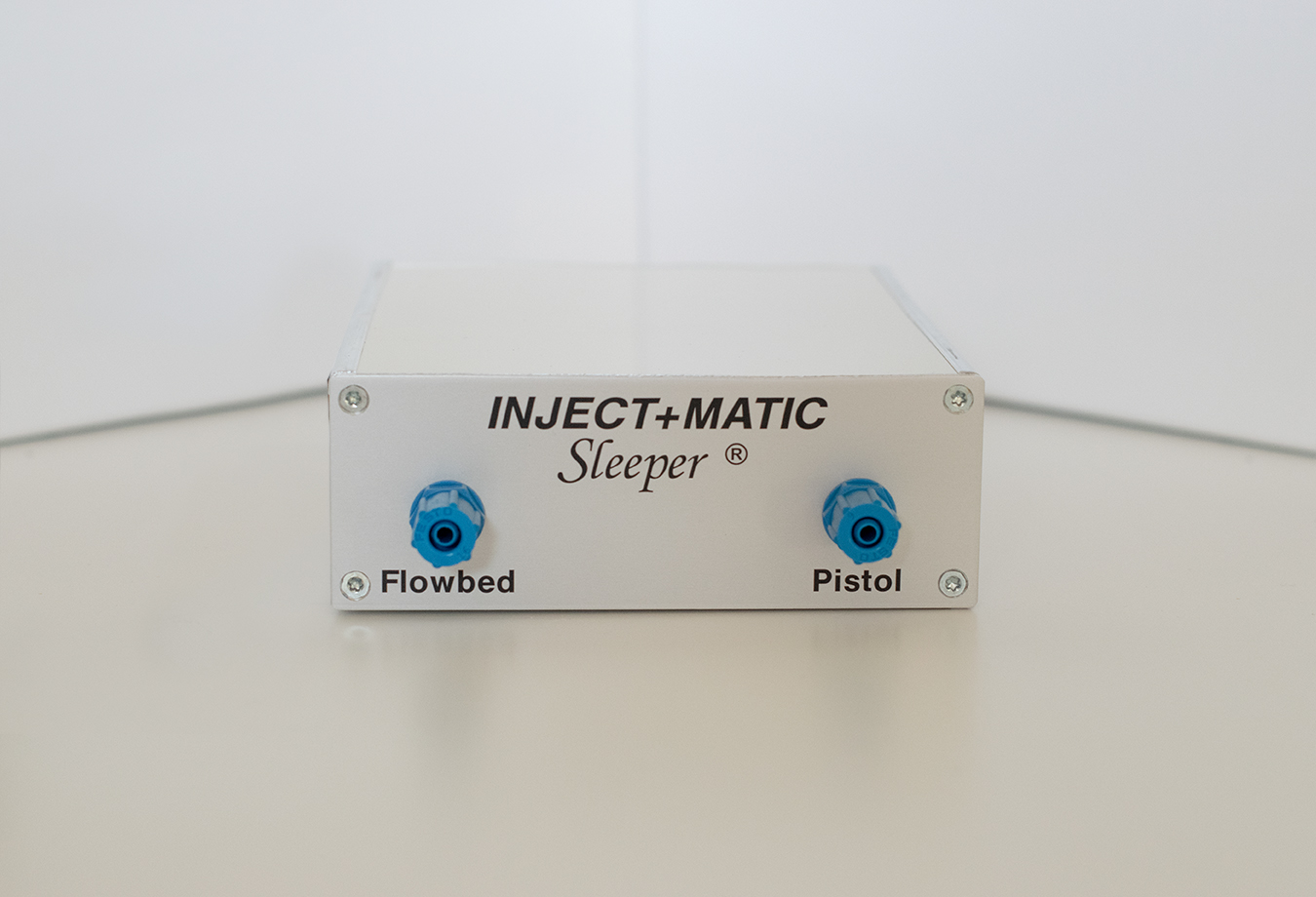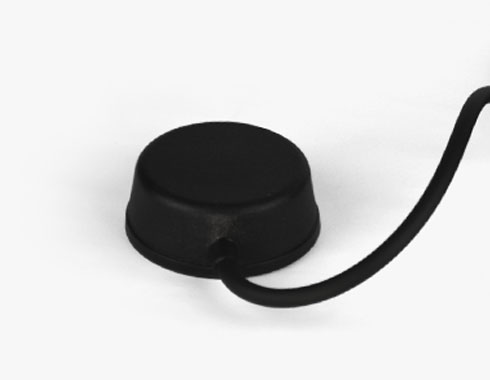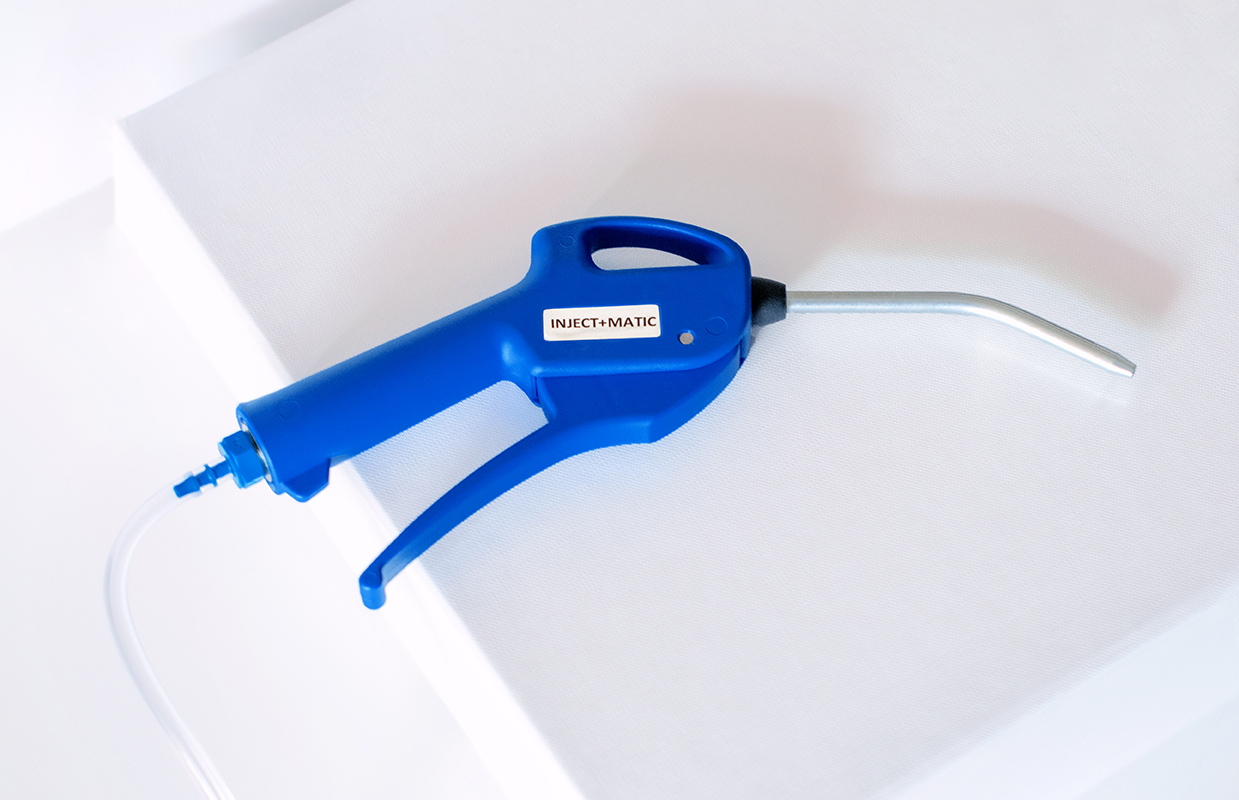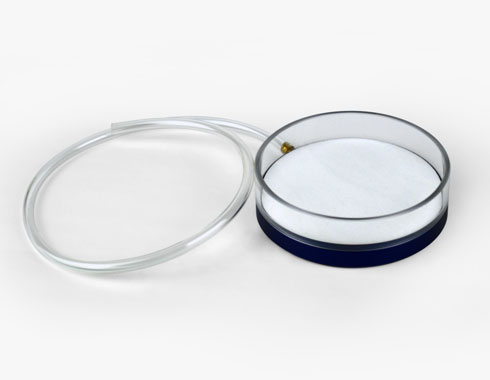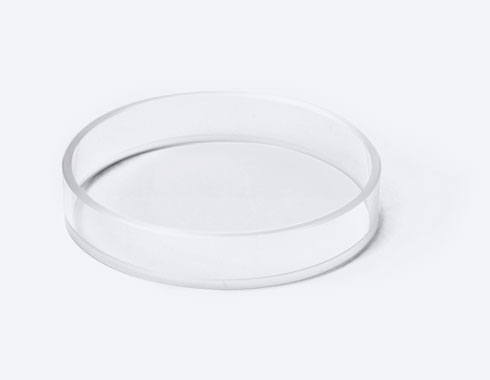 Inject+Matic Pedal for Sleeper
Inject Matic Pistol for Sleeper ​
Inject+Matic Flowbed for Sleeper
Inject+Matic ring for flowbed
Sleeper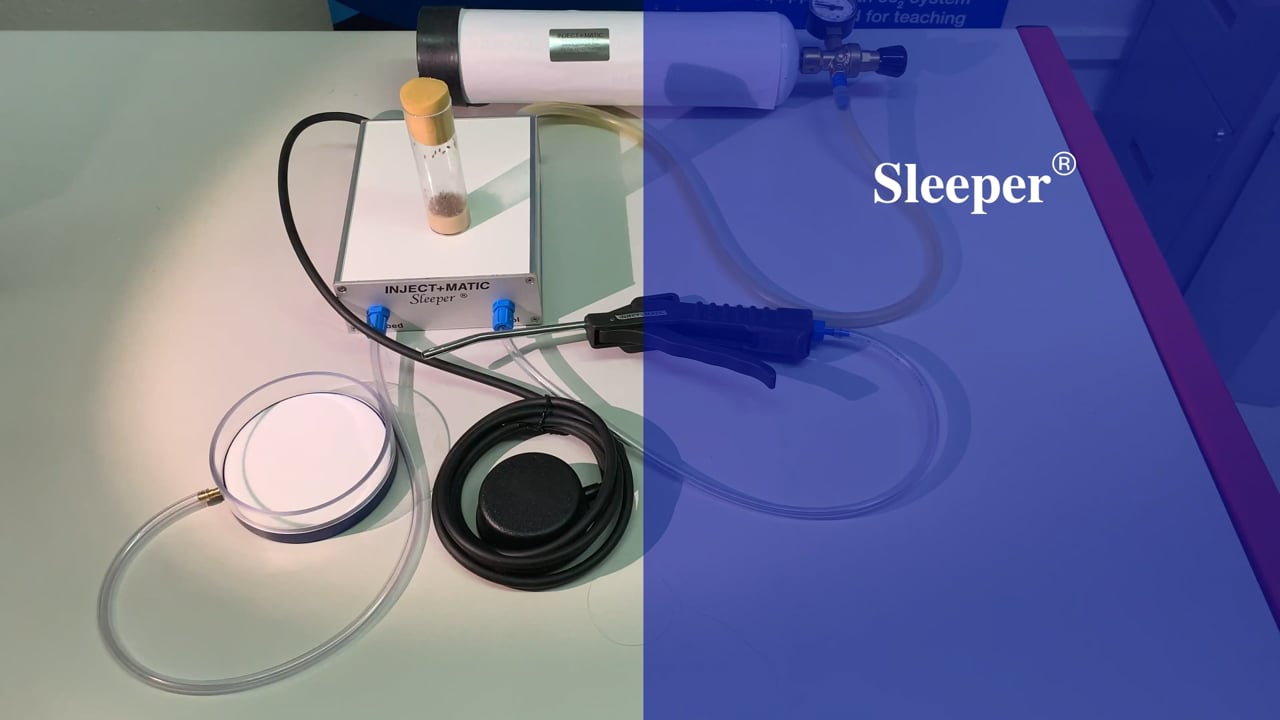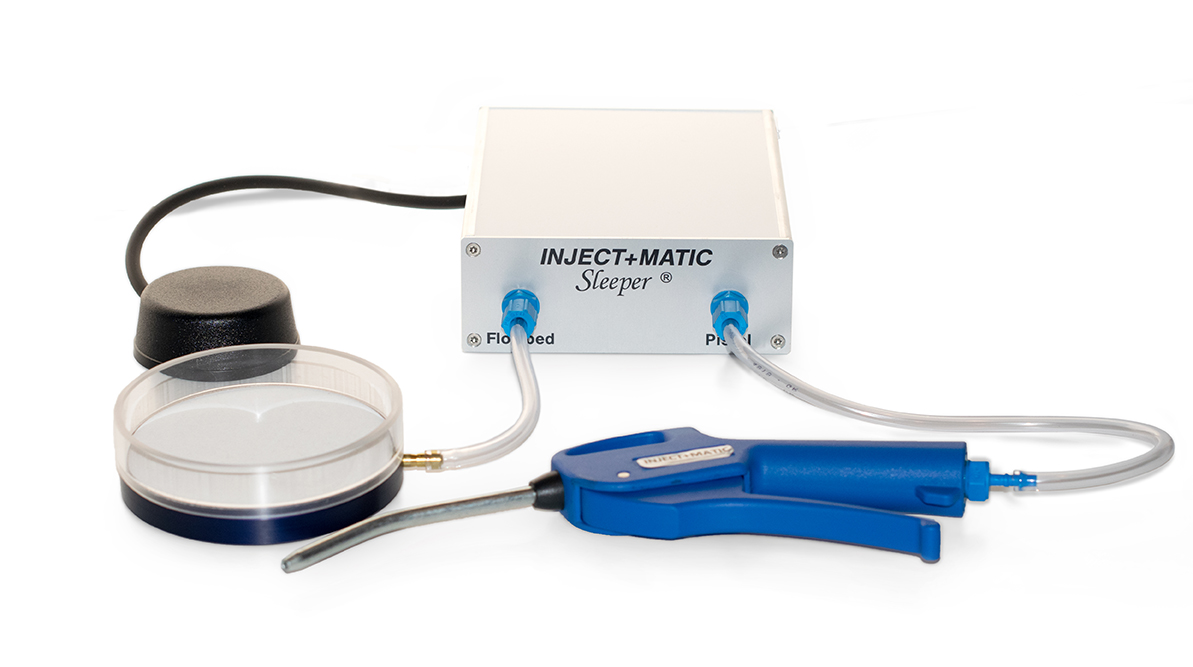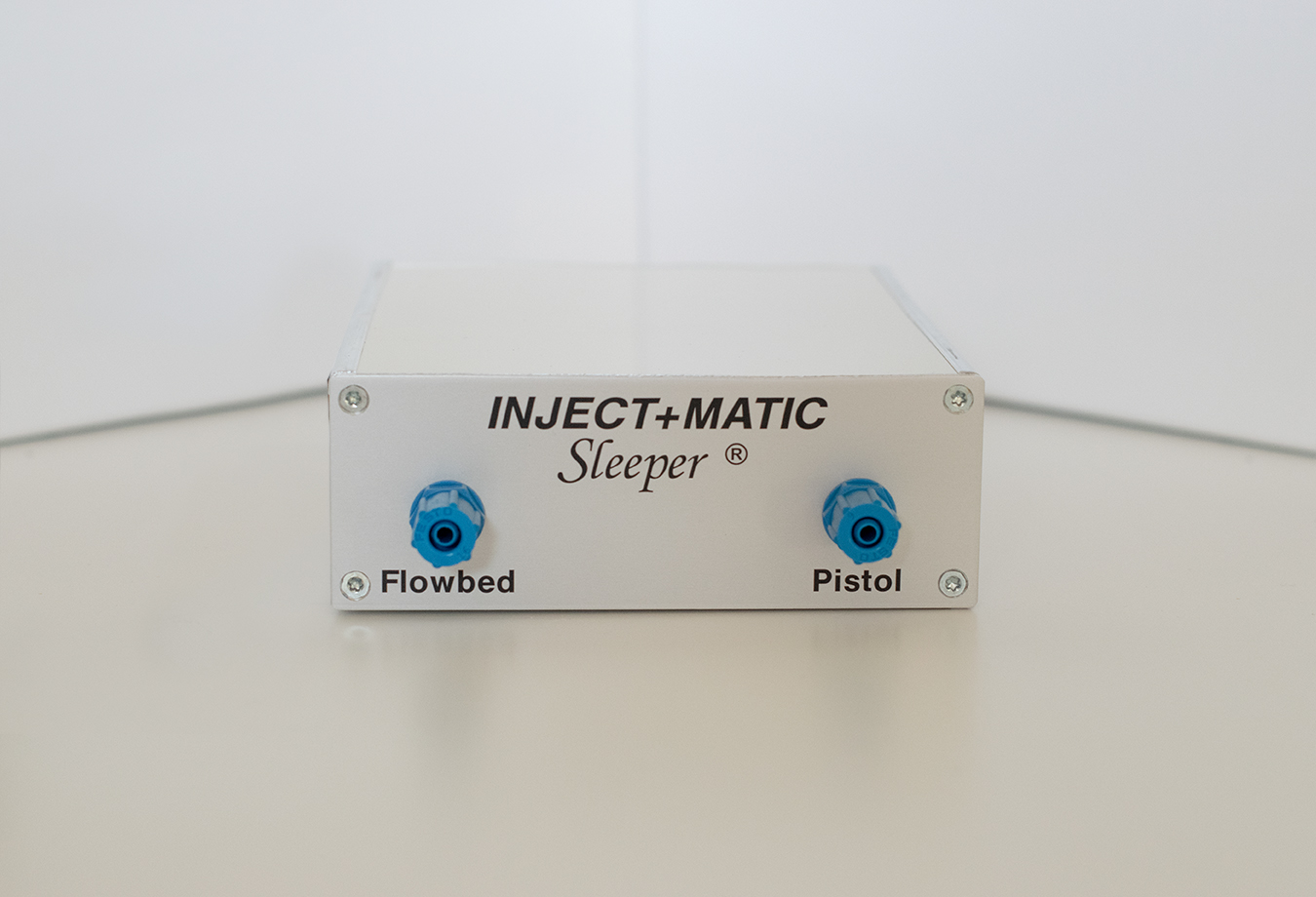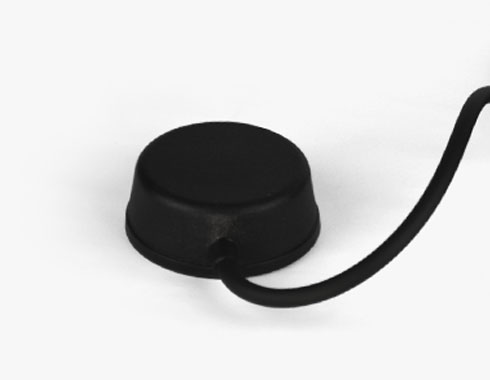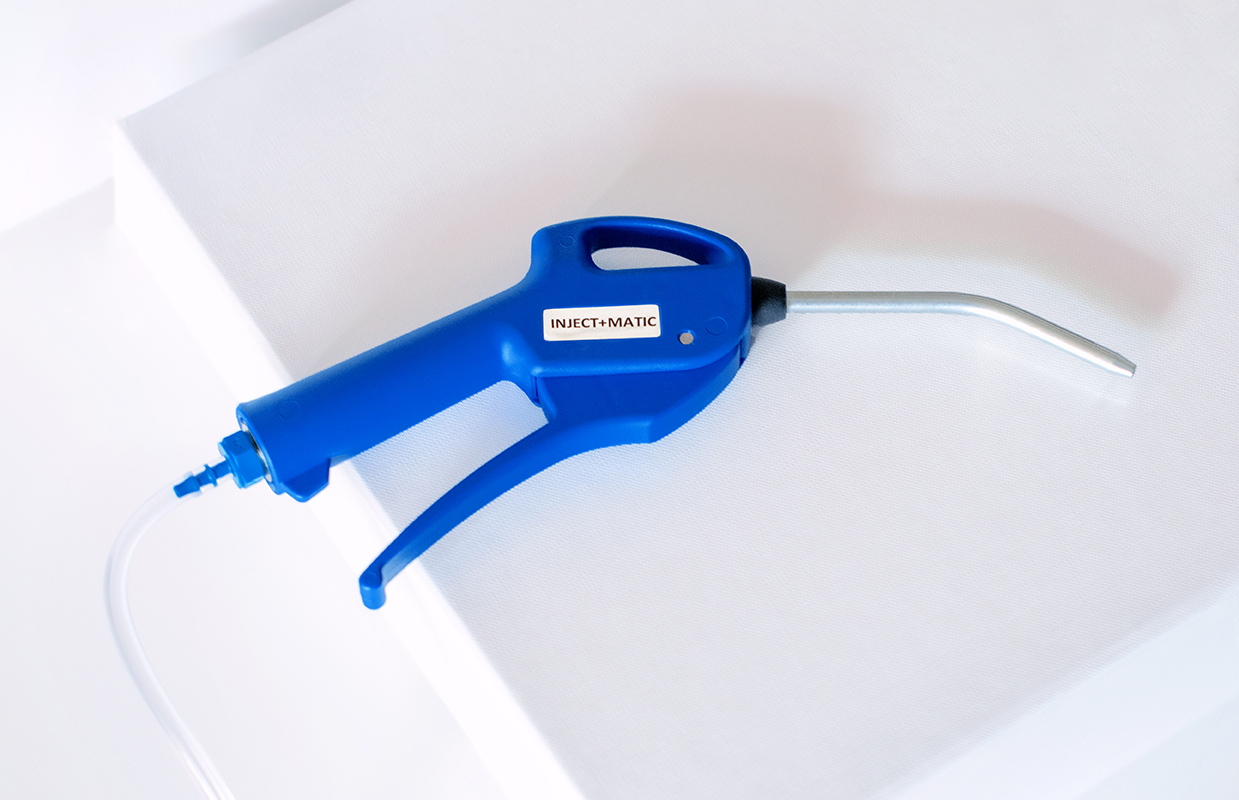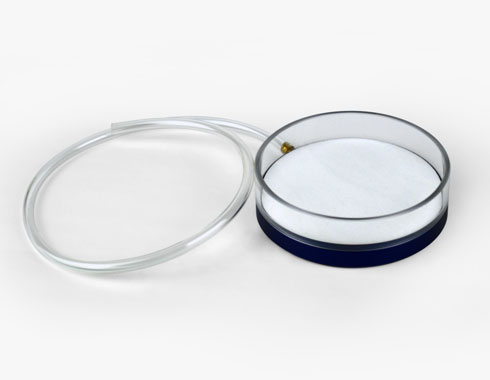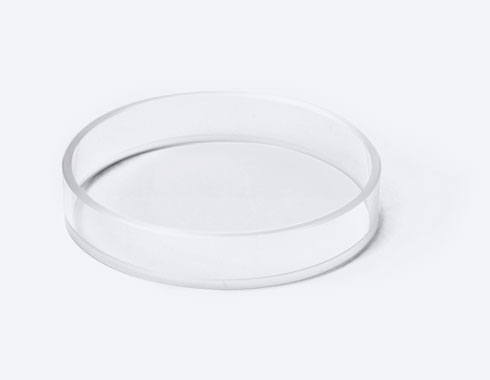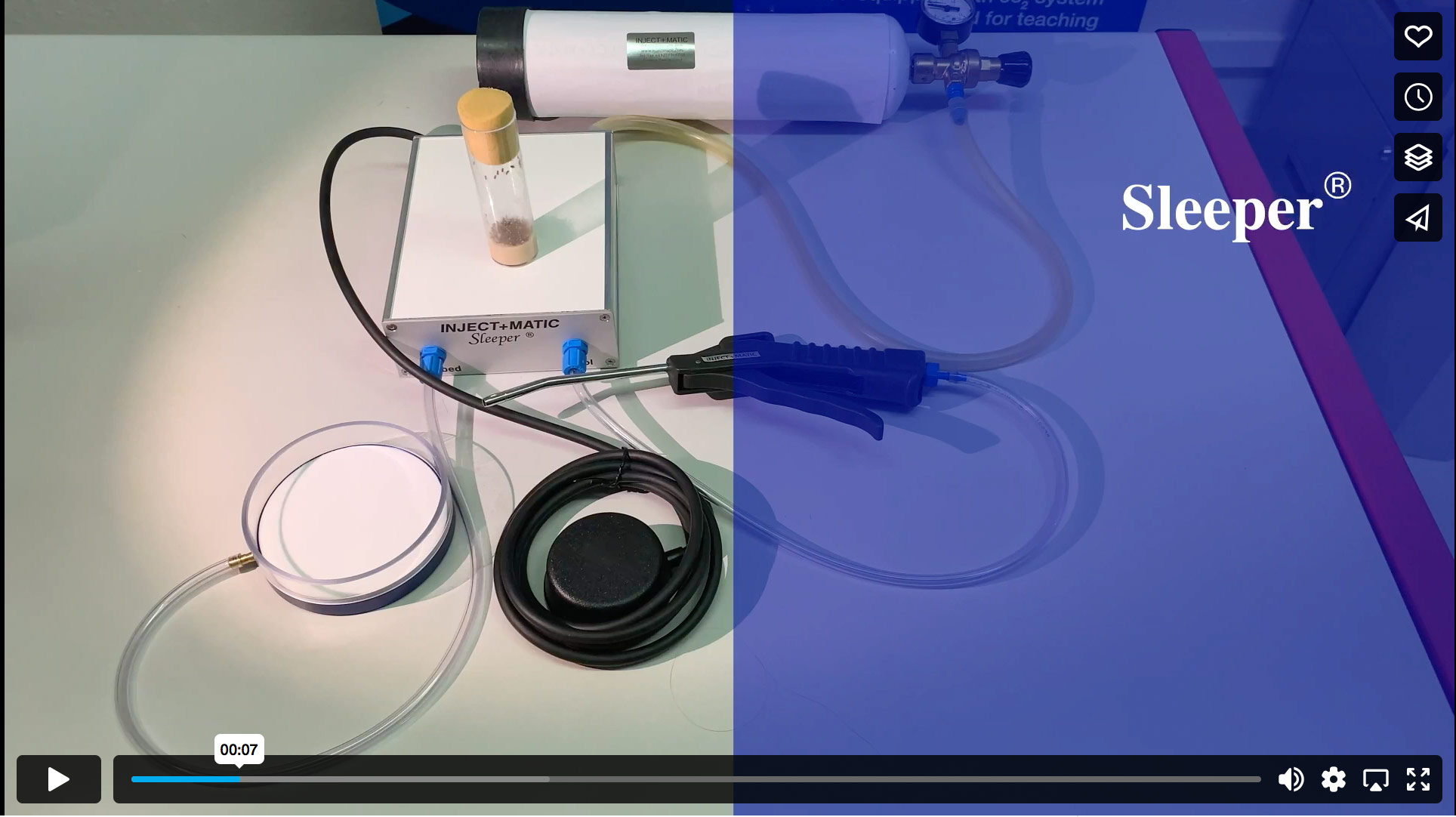 Category: DROSOPHILA ANAESTHESIA

The INJECT + MATIC Sleeper is a pulsed gas flow anaesthesia system which permits the observation of drosophila directly under the microscope. Read more
Accessories for sale:
This gas flow anaesthesia system has a convenient foot pedal that allows the user to deliver just the needed amount of CO2, thereby greatly reducing the gas consumption. This unique apparatus ensures a safe and regular gas flow and provides economical operation with different anaesthetic gases (See publication number 2). The INJECT + MATIC Sleeper can be networked with several units connected to one gas distributor.
Structure in metal.
Measurements: width 125mm | height 45mm | depth: 165mm | weight: 1kg.
Price: 830CHF (complet unit). Our prices are in Swiss franc; we can establish a quotation on request in any currency, including transportation costs.
Terms of sale: Indicative prices subject to change without notice. Freight&Handling Charges are not included.
1. In the front panel: Flow bed and Pistol should be connected by plastic tubing to their respective gas outlet.
2. In the rear panel: electric cable, switch pedal for flowbed gas outlet and CO2 inlet.
3. Connect CO2 gas tubing and control that the CO2 pressure is about 0.2 – 0.3 bar and always below 0.6 bar (9psi).
4. Plug the INJECT+MATIC Sleeper to the electrical outlet of 220V or 110V.
5. The switch pistol brings the gas through the pistol whereas the foot pedal brings the gas to the flowbed.