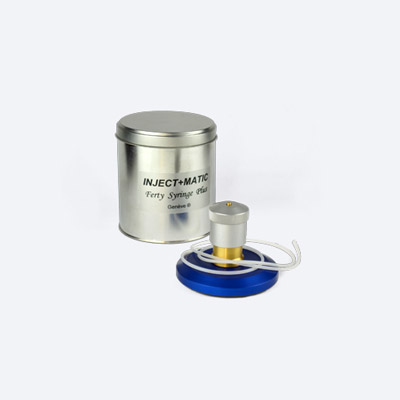 Inject+Matic Ferty Syringe Plus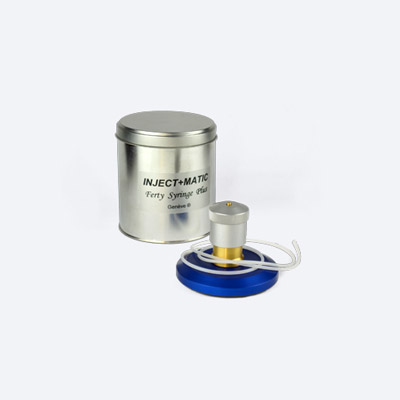 Category: FERTILISATION & MICROINJECTION

The Ferty Syringe Plus Microinjector is a highly efficient microinjection system. The screw allows, with a simple manual rotation, to create pressure or vacuum and aspirate or push out a microscopic organism situated at the tip of the microcapillary. This manual microinjector enables isolation, selection and manipulation of single cells.  Read more
Product sold in worldwide.
Accessories for sale:
It can develop very important pressure but maintaining a very simple manipulation and flexible manoeuvrability.
The main uses for the screw syringe are:
– holding cells and oocytes during injection
– pressurize or depressurize in order to aspirate or push out a spermatozoid located at the end of the micropipet
– isolation and selection of single cells (See publication)
– putting in action the pneumatic microclamp
Structure in metal with blue anodized.
Price: 1925CHF. Our prices are in Swiss franc; we can establish a quotation on request in any currency, including transportation costs.
Terms of sale: Indicative prices subject to change without notice. Freight&Handling Charges are not included.